Meet the Rector and our Leadership Team
We are really fortunate in the Benefice, to have a committed and gifted team of people who fulfil a wide range of roles. Everything from looking after our buildings, teaching God's word and caring for the needs of three congregations.
Phil Selby
Rector
Phil is passionate about sharing the good news of Jesus. He worked for 6 years as a Primary School teacher in Derby before becoming a full-time church minister. He trained at Oak Hill, served his Curacy at Trinity Church, Buxton and began as Rector in the Benefice in June 2019. He is married to Ruth and they have 3 children. He enjoys spending time with the family, keeping fit, music, following a certain local football team, and walking the dog!
James Lee
Curate
James started as curate in the Benefice in summer 2021, having completed his training at Oak Hill College in north London. Before that, he spent 5 years working for 'Christians in Parliament' in Westminster. He became a Christian as a teenager. He is married to Bethan and they have 4 boys, which means there is never a dull moment in their house! He enjoys spending time with the family, playing football, squash and table tennis, board games and reading.
Ralph Homer
Reader
Ralph is married to Sylvia and has a son, a daughter and 3 granddaughters. He knew Jesus to be his personal saviour almost 40 years ago, and became a Reader in 1995. He was also a Church warden at St Michael's for 24 years. He enjoys gardening, painting, family history and spending time with his family. Strangely to some, he even enjoys supporting Derby County!
Rachel Hobbs
Reader
Rachel spent all her working life in nursing, and she and her husband John moved to Risley in 1999. A committed Christian since her early 20's, Rachel was licensed as a Reader in 2007. She loves gardening, and if she is not busy in her own, she might well be found gardening as a volunteer at Treetops Hospice in Risley.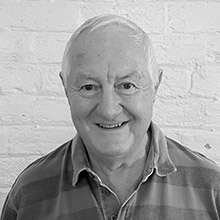 Robin Lacey
Stanton by Dale Warden
Robin is married to Meryl and has two sons. His first wife Pam, sadly died of cancer but Robin considers himself twice blessed that both wives have supported him on his spiritual journey. Robin has served as a Warden for a total of 36 years across various churches! He enjoys reading, walking and is an avid supporter of the Rams.
Elaine Warren
Stanton by Dale Warden and Church Administrator
Elaine works in the church office and it is likely to be her voice you hear if you phone the church! She is married to Glynn, and has a son. She became a Christian in 1999, and became churchwarden in 2019. She has worked in the textile industry, and at the Gateway Christian Nursery School. She enjoys socialising and keep fit but misses the sea more than she cares to admit!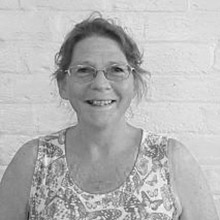 Anne Cousins
Dale Abbey Warden
Anne and her husband Dave moved into Dale Abbey in 1983. She accepted Jesus as her personal saviour in 1986. She taught secondary school English and Drama until she retired and so loves theatre, literature and music. She also loves art and crafts, which she pursues with great zeal! Anne describes becoming church warden for Dale Abbey as yet another step on an amazing spiritual journey.
Roger Jones
Risley Warden
Roger was born in Harrogate in Yorkshire but moved to live in Risley in 1955 the age of 9. He started to attend All Saints Church almost immediately where he sang as a treble in the choir. Roger trained as a dental surgeon and has worked in various places around the country. He returned to Derbyshire in 1989 and some years later he began to worship again at All Saints. He became a warden in 2016.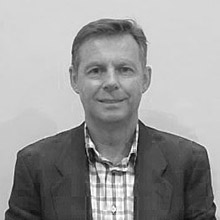 Rob Groome
Risley Warden
Rob became a churchwarden at Risley in 2007 having first put his trust in Christ when he was 18. He is married to Helen and has two daughters. He has worked in banking and sales and since 1992 the sports and schoolwear industry. He enjoys playing golf, tennis and running, and has recently added skiing to his list of sports. He supports a football team at one end of the Brian Clough Way!
Nick Jackson
Discipleship Coordinator
Following 35 years in business, Nick argues he now has the best job in the world spending time with folk in prayer; fellowship; bible study; discipleship; evangelism; quiet times and walking with them on their journeys through life. Nick lives in Dale Abbey with his wife Ali. They have 3 children, 3 grandchildren and a friendly dog called Cleo.